Whether iPhones are better than Android phones is a never-ending debate. "Better" is subjective, and what works for one person may not work for another. For example, iPhones are generally considered to be easier to use, but if you're a longtime Android user this may not be the case.
That said, there are some key differences between iPhones and Android phones which ultimately make iPhones the superior choice.
1. iPhones Stand Out for Their User-Friendly Experience
When comparing iPhones to Android smartphones, the first notable advantage is their user-friendly nature. Despite Apple's continuous improvements over the years, such as introducing the Control Center, the core iOS experience has remained consistent, making iPhones stand out as an uncomplicated choice. This familiarity and ease of use make iPhones a preferable option for those seeking a straightforward and efficient smartphone experience.
2. Apple Pay
The Apple Pay feature makes it easier for people to make payments for goods and services with their iPhones in retail stores. Apple Pay also lets users make one-tap purchases within apps and online. Google Pay is not yet available in many countries, so if you are looking for a simple and easy mobile payment method, an iPhone is the ultimate choice.
3. Family sharing
Apple Family sharing feature is designed to make it easier for a family to share content, purchase and storage across multiple iOS devices and Apple ID account. Up to six family members can make, for example, shared music, film or app purchases and share photo albums, calendars and reminders. 
4. Resale value
New smartphones are released each and every time and people often upgrade their smartphones regularly. No matter how old an iPhone is, it will still get better resale value than Android phone. This is because iPhones are made of premium materials, which goes a long way in helping them maintain their resale value. Apple phones also remain as flagship models and up-to-date longer, as there is only one manufacturer and new and better phones aren't launched as often as Android phones.
5. iPhones are Faster
iOS is more efficient than Android especially while handling memory. For example, an iPhone 6 which has just 1GB of RAM can easily outperform an Android phone with 3GB of RAM because of the fundamental difference between the designs of the two operating systems.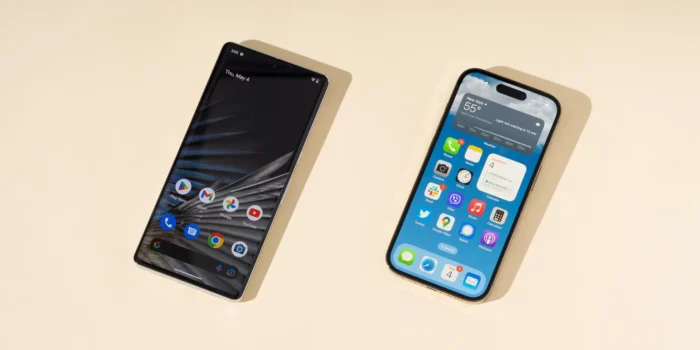 6. Superior Security
While Android phones have improved their security, iPhones continue to excel in this area. Apple's tight control over apps and the ability to quickly push updates to a wide range of devices give iPhones an edge in security. The encryption of data in Apple's apps, such as iMessage, ensures personal data remains private. In contrast, Android's open ecosystem is more susceptible to malware and viruses, making iPhones a more secure choice.
7. The Apple Ecosystem
Offers Seamless Integration The Apple ecosystem provides seamless integration between various Apple devices, such as Mac, AirPods, iPad, Apple Watch, HomePod, and Apple TV. Features like AirPlay, AirDrop, Handoff, Continuity, and iCloud make using these devices together effortless. The tight integration between Apple's products sets it apart from other companies, providing a unique and cohesive user experience.
8. iPhones Maintain Efficient Battery Use and Generate Less Heat
iPhones are known for their efficient use of battery power, resulting in less heat generation during prolonged usage. This efficiency is due to the optimized design of Apple's iOS, which requires less RAM and power consumption compared to Android. This leads to less heat generation, making iPhones a preferred choice for users who enjoy extended gaming sessions without overheating issues.
9. Extensive Accessibility Features
iPhones offer a wide range of accessibility features, catering to users with varying needs, including those with low vision, visual impairments, or motor function challenges. The comprehensive accessibility options make iPhones a top choice for those requiring assistive technologies.
10. iPhones Deliver Outstanding Gaming Performance
iOS has revolutionized the gaming industry, offering games with graphics that rival traditional gaming consoles. Apple Arcade provides a curated selection of exclusive titles, delivering high-quality gaming experiences. iOS games are often developed and released faster compared to Android, making iPhones an excellent choice for gamers.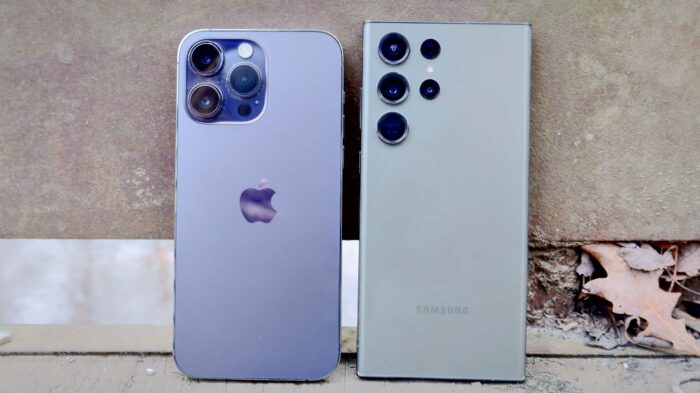 11. Apple CarPlay Enhances In-Car Experience
With CarPlay, iPhone users can enhance their in-car experience. CarPlay offers a user-friendly interface with neatly arranged icons that can be customized for easy access. Siri's assistance further improves usability, making CarPlay an attractive option for those seeking a seamless and functional in-car system.
12. Superior Customer Support
Apple's retail locations and customer support services provide a convenient and efficient way to address device-related issues. Whether you need a quick replacement or assistance with using your device, Apple's customer support and free classes ensure a hassle-free experience. Android users may not enjoy the same level of support and may need to rely on third-party services or manufacturer-specific channels for assistance.
13. iOS Receives Timely Updates
iOS devices benefit from regular and timely software updates, ensuring that users have access to the latest features and security enhancements. This is in contrast to Android, where the availability of updates varies among manufacturers and models. The limited number of iPhone models and Apple's focused development approach allow for faster and more consistent updates.
14. No Bloatware on iPhones
When setting up an iPhone, users won't encounter preinstalled bloatware, ensuring a clean and streamlined experience from the start. While some Apple apps are included, they can be easily uninstalled, offering a clutter-free environment. In contrast, many Android devices come with non-removable bloatware, which can negatively impact the user experience.
15. iPhones Get Premium Apps First
Apple's App Store often serves as the initial platform for the release of high-quality apps, providing iPhone users with early access to a wide range of apps, including popular titles. Developers tend to prioritize the App Store, ensuring that iPhone users have access to a broad selection of apps ahead of Android users. This exclusivity and preference for iOS make iPhones a top choice for those who want the latest and best apps.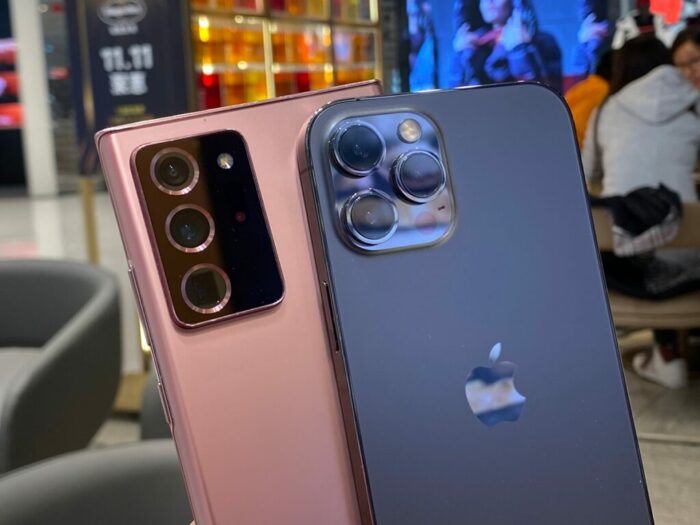 These are the compelling advantages that make iPhones stand out over Android phones. With these benefits, iPhone enthusiasts can take pride in their choice. The numerous merits of owning an iPhone, such as superior technical support, seamless iOS updates, and faster performance, make it a strong recommendation for those in the market for a new smartphone. So, when advising friends or family on their next phone purchase, consider suggesting an iPhone.