Is your MacBook feeling sluggish and unresponsive? Don't worry, you're not alone. Over time, MacBooks can accumulate clutter and experience performance issues that lead to slow speeds.
The best option is always to get a professional opinion, however, in this guide, we'll delve into the reasons behind a laggy Mac, and more importantly, provide you with actionable steps to restore its speed and efficiency.
Why Is My Mac So Slow?
Insufficient RAM: Running multiple applications with limited RAM can lead to slowdowns as your system struggles to manage memory.

Full Storage: A cluttered hard drive can slow down your MacBook as it searches for files and free space.

Outdated Software: Running an outdated macOS version or outdated applications can cause compatibility issues and decreased performance.

Startup Items: Too many applications launching at startup can use up resources and lead to slow boot times.

Background Processes: Resource-hungry background processes or apps can impact system performance.

Cache and Cookies: Accumulated browser cache and cookies can slow down web browsing.
How Do I Fix It?
Restart Your Mac: A simple restart can clear temporary issues and free up system resources.

Update macOS: Keep your system up-to-date to fix bugs, improve security, and enhance performance. Go System Settings > General > Software Update.

Free Up Storage: Delete old files, unused apps, and empty the Trash to create more space on your hard drive. 

Manage Startup Items: Disable unnecessary apps from launching at startup to speed up boot times. Go System Settings > General > Login Items to manage startup items.

Monitor Activity: Use the Activity Monitor app to identify resource-intensive processes and close unused apps.

Clear Browser Cache: Regularly clear cache and cookies to enhance web browsing speed.

Check for Malware: Use reliable antivirus software to scan and remove any malware. 

Backup and Reinstall: If all else fails, backup your data and perform a clean macOS installation.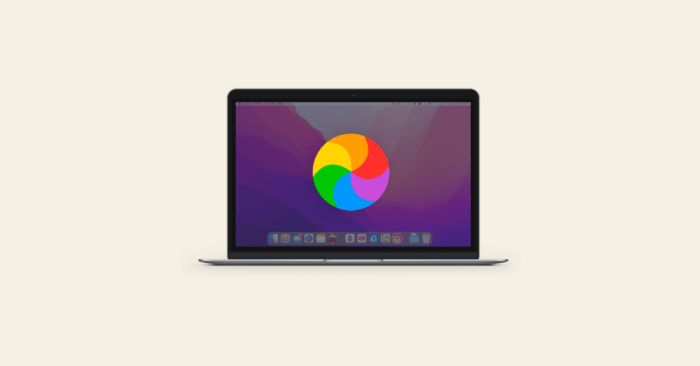 Still stuck? Your slow MacBook might be the result of issues on a hardware level. 
Book online or visit our Parnell or Ponsonby stores to get a professional opinion.